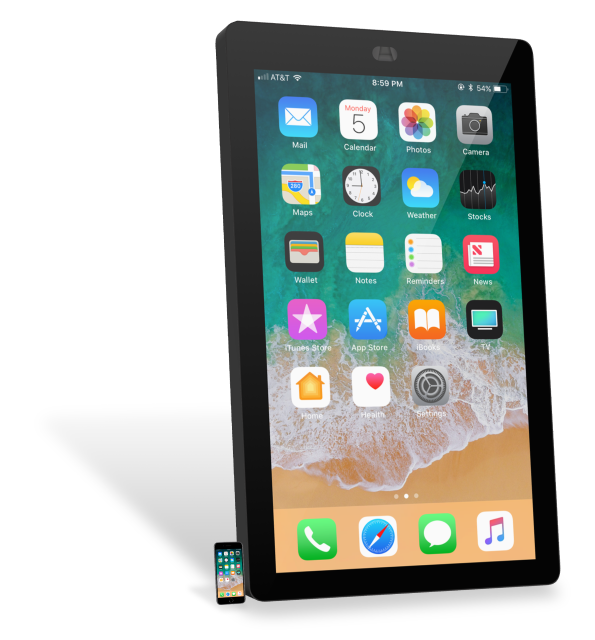 Giant Touch Screen Tablet
Your next event or business needs a Padzilla
Imagine having a fully functioning giant touch screen tablet that connects to your iPhone to create a giant iPhone with swipe up for home, volume control, camera, and multiple touch points. Sounds incredible, right? This is exactly what Padzilla is! From New York City to Los Angeles, London to Dubai, and everywhere in between, Padzilla has traveled the world as the largest interactive iPhone accessory, also known as the "Giant iPhone".
What is Padzilla?
Padzilla is a fully operational kiosk-like touchscreen made by Crunchy Tech, a national audio and video integration company from Orlando, Florida, that started in 2008. It supports the iOS operating system from Apple natively and was designed to help tech companies showcase their brand and applications at trade shows in style like a giant iPad. Padzilla is available in three sizes – 43", 55", and 65" – and can be used for any industry. This giant touch screen tablet has multiple touch points, allowing for a more interactive experience, making it perfect for business presentations, conferences, conventions, or even just displaying your app in style.

6 Touch points
Padzilla devices are designed to provide an exceptional user experience with their innovative touch points. Unlike other devices that rely on just one touch point, Padzilla boasts multiple touch points built into its hardware, allowing for seamless expansion.

Front-Facing Camera
Say goodbye to grainy video calls and subpar selfies. Padzilla's front-facing camera enables you to effortlessly use popular apps like Facetime, Snapchat, and TikTok, ensuring crystal-clear images and immersive experiences.

Bluetooth
& Wi-Fi
Connectivity is key in today's fast-paced world, and Padzilla delivers on all fronts. Whether you're pairing it with a Bluetooth device or connecting to a Wi-Fi network, Padzilla effortlessly establishes a reliable and stable connection, ensuring uninterrupted access to all your favorite content.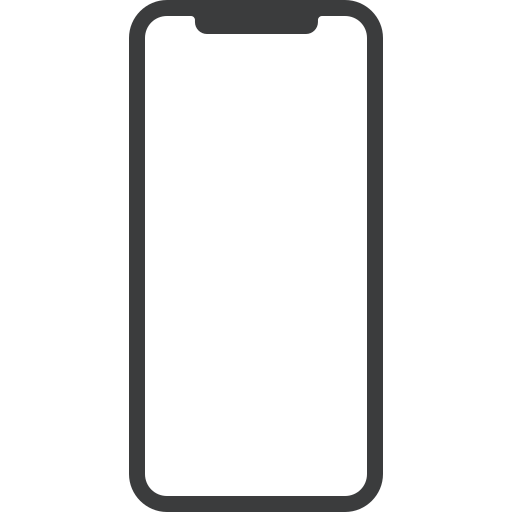 1,960,000+ Apps
Unlock a world of endless possibilities with Padzilla's vast app library. Access the Apple App Store to browse and download from a massive collection of apps, or even create and download your own personalized app directly onto your Padzilla device. The choice is yours!
Boost traffic to your booth or event
One of the biggest benefits of Padzilla is that it can boost traffic to your booth or event. Its size alone is enough to catch the attention of passersby, but the ability to interact with the giant touch screen tablet adds even more appeal. By providing an interactive experience, you can engage with potential customers, display your products or services, and even collect data to follow up with leads. It is a great way to stand out from your competition and leave a lasting impression on potential customers.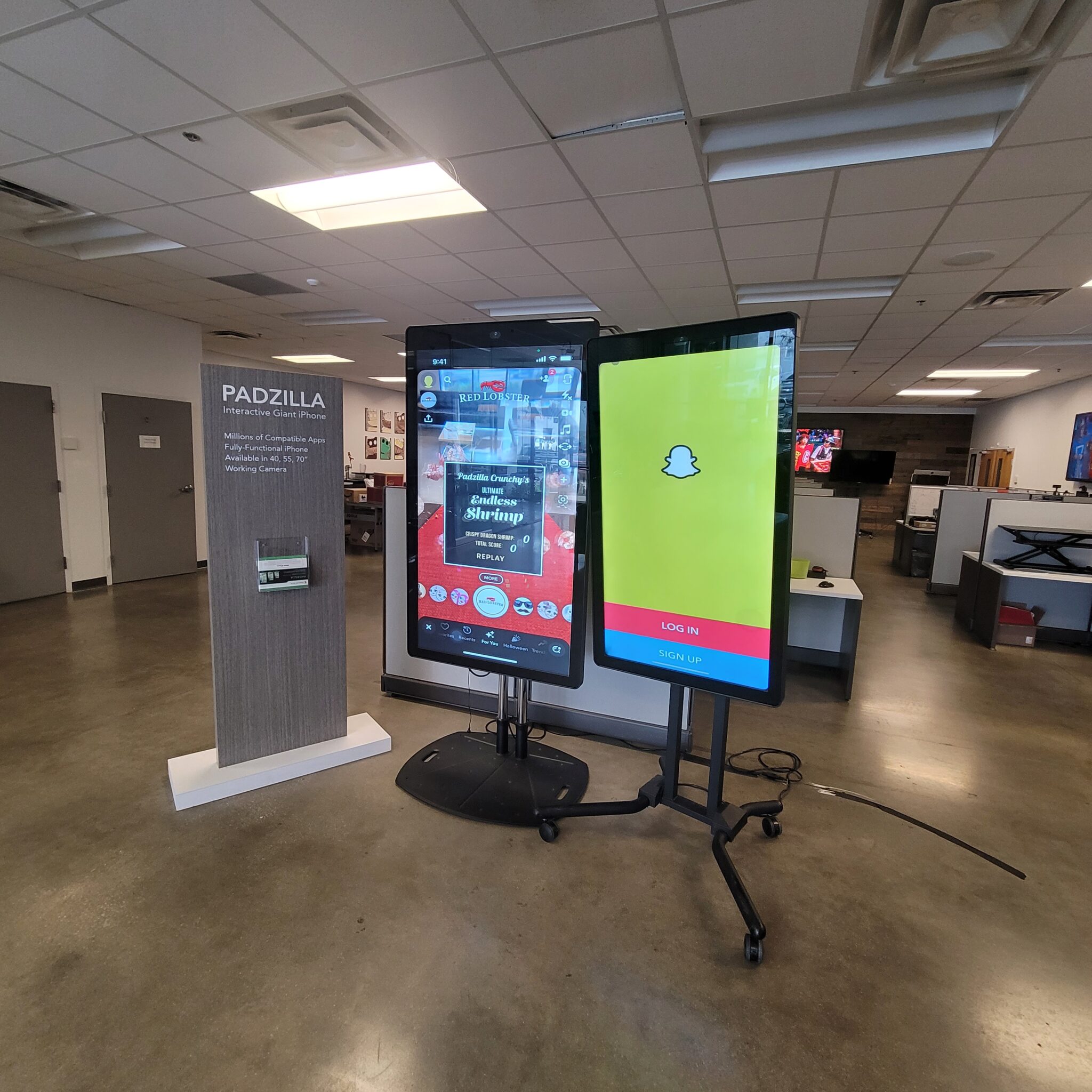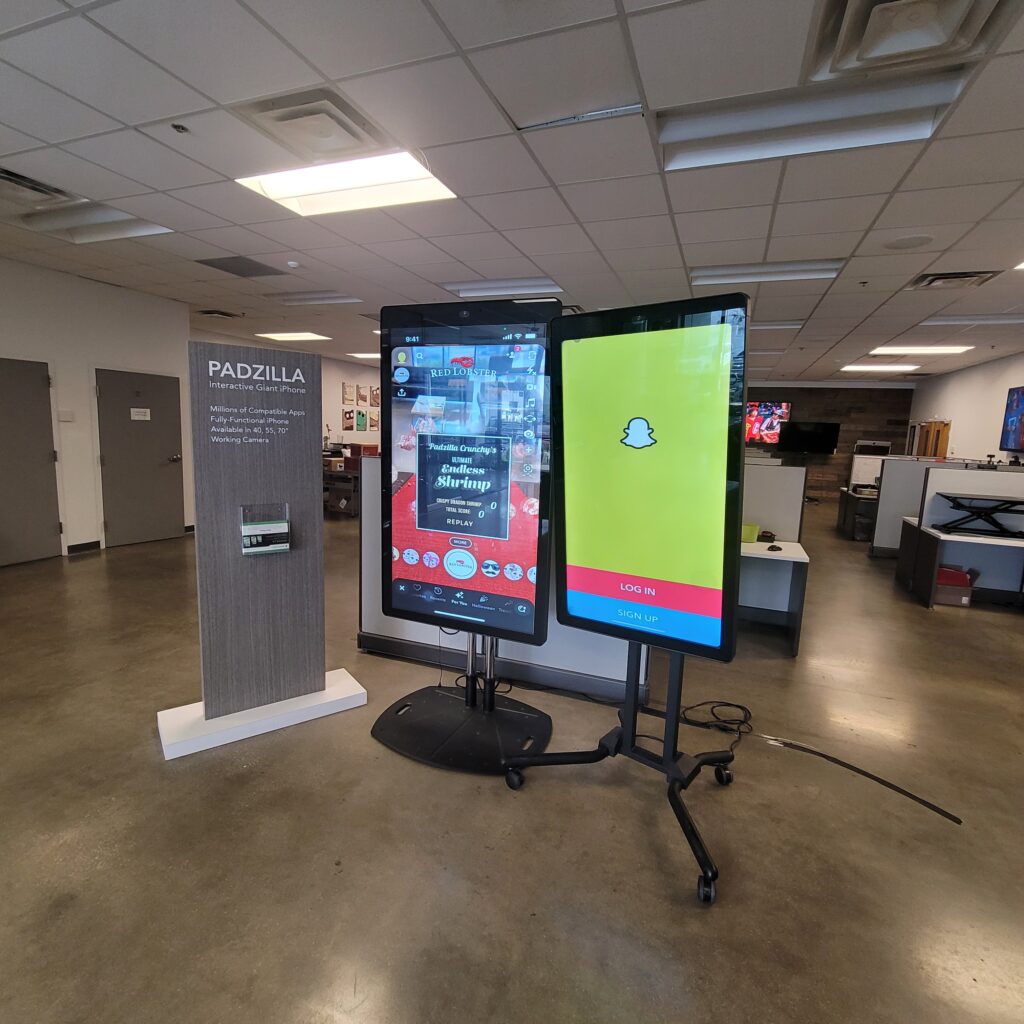 Easy to setup, transport and use
Padzilla is incredibly versatile and can be used in a variety of settings, making it a great investment for any business. It is perfect for trade shows and conventions, but it can also be used in retail settings, in office lobbies, or at events. The ability to connect to your iPhone means that you can display anything from social media feeds to presentations on the giant screen. It is also easy to transport, making it a convenient option for businesses that travel frequently.
Padzilla is the best large screen tablet in the market
In conclusion, Padzilla is a giant touch screen tablet that can benefit any business that wants to stand out from the competition and interact with potential customers. It is versatile, easy to use, and can be used in a variety of settings. By investing in a Padzilla, you can boost traffic to your booth or event, display your products or services in style, and leave a lasting impression on potential customers. If you're looking for a way to take your business to the next level, consider investing in a Padzilla today, available in 43 inches, 55 inches, and 65 inches sizes.
Need technical assistance?
Our support specialists are on standby ready to troubleshoot and resolve any issues you may be experiencing.