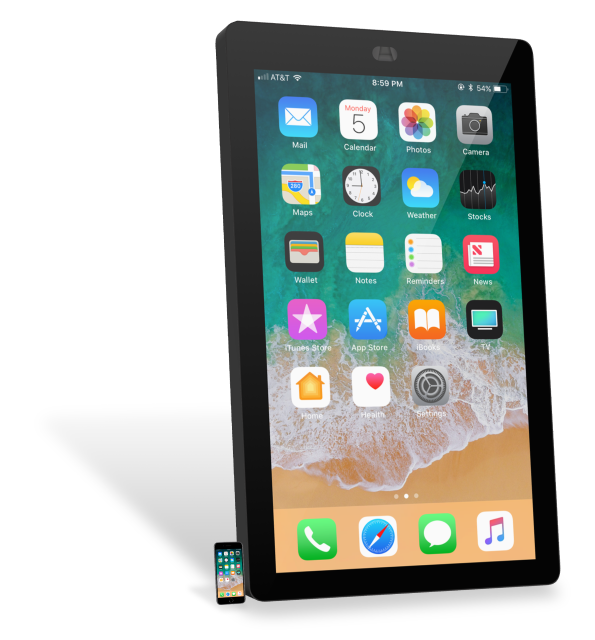 Giant Tablet on Wheels
The Padzilla Touch Screen Solution
In today's fast-paced world, presentations are essential for every business. With modern technologies, companies are coming up with new and exciting ways to grab the audience's attention. And when it comes to presenting new products or services, Padzilla Rollable Touch Screen TV Solution can help you captivate your audience and showcase your brand in a unique and unforgettable way. This ultimate giant tablet on wheels is available in 43", 55", and 65" sizes and can transform the way you present your content.
Why Padzilla?
Fully Operational iPad Touchscreen
Padzilla is a fully operational touchscreen giant tablet, just like an iPad, but with more features and a massive size. The Padzilla can be controlled with a simple swipe up for home, volume control, camera, and multiple touch points. It is perfect for showcasing multiple applications and demonstrating brand potential.
Ideal for Trade Shows and Events
Padzilla is the perfect solution for companies who want to make a splash at tradeshows and events. It is a unique way to capture people's attention instantly. With Padzilla, you can present your brand, product, and services in a dynamic and interactive way that showcases your business' capabilities.
Easy to Use Interface
Padzilla's interface is user-friendly, with a simple home screen and touch controls. It runs on Apple IOS, supporting all native Apple IOS apps, plus, it can also be connected to other devices and platforms. This feature makes it an ideal solution for high-tech presentations and allows users to show their products in the best light possible.
Three Sizes Available
Padzilla is available in three different sizes, a 43", 55", and 65" screen, depending on your needs. Additionally, each size tablet includes wheels, making it easy for you to move it around and set up wherever you need it.
Affordable Touchscreen Solution
Padzilla is an affordable solution that can wow your audience while being an intelligent investment for your business. It is an alternative to conventional presentations and an investment that can help you get business for your business.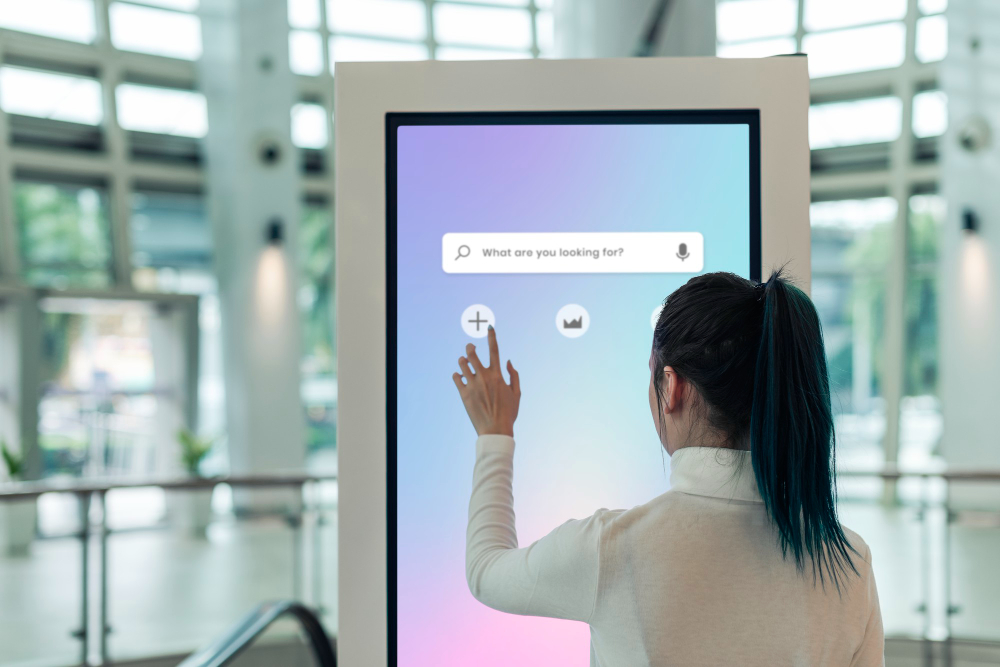 Buy or Rent your new giant tablet on wheels
Padzilla Touch Screen Solution is an amazing giant tablet on wheels that can change your presentations. It is a perfect solution for companies that want to capture their audience's attention and showcase their brand in a unique and meaningful way. Padzilla is user-friendly, with easy touch controls and supports native IOS apps. It is an affordable solution that can help you present your business in the best possible way. So, make the smarter choice and get Padzilla Touch Screen Solution, the ultimate giant tablet on wheels!
Need technical assistance?
Our support specialists are on standby ready to troubleshoot and resolve any issues you may be experiencing.