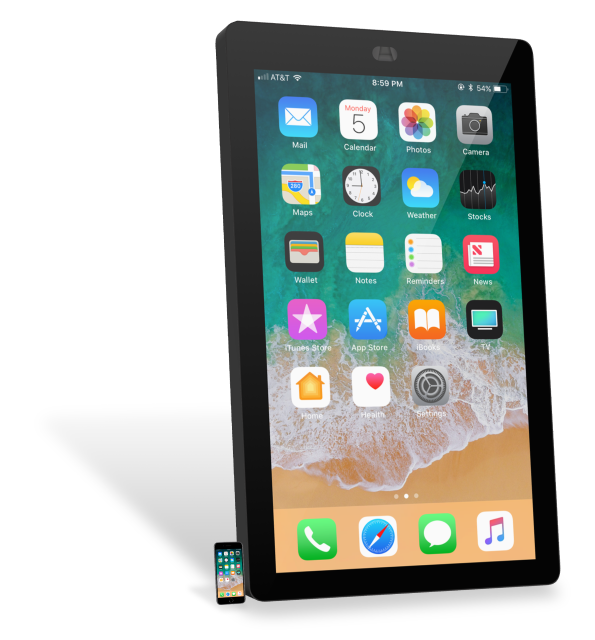 Giant iPad on Wheels
Are you tired of attending trade shows and conferences that put you to sleep with lackluster presentations? Say no more! The latest touchscreen technology, Padzilla, is here to captivate your audience and leave them wanting more. This giant iPad on wheels is like a giant iPhone device with a tablet design brought to life, and it's the perfect addition to any trade show or conference.
Say goodbye to boring presentations and hello to a digital kiosk that will not only impress but also engaging your potential customers. With Padzilla, you have the power to present your new app, website or business content in an interactive and memorable way that will leave a lasting impact on your audience.
What is Padzilla?
Padzilla is a fully functioning giant iPhone / iPad with swipe up for home, volume control, camera, and multiple touch points. It is a fully operational touchscreen solution with seamless IOS support. The giant iPad on wheels is made by Crunchy Tech, a nationally recognized audio and video integration company from Orlando, Florida, that started in 2008. Padzilla emerged from a desire to offer an easy-to-use touchscreen display that supports iOS natively to tech companies who want to showcase their brand and applications at tradeshows and similar events in style.
What makes Padzilla unique is its size. It is available in 43", 55", and 65" for an impressive screen display that is perfect for presentations. With Padzilla, you are no longer limited to small screens or projectors that oftentimes aren't bright enough for a clear, vivid display. The giant iPad on wheels is easy to transport and can be moved from one location to another without any hassle.
Educational Use
Padzilla is not just for large corporations or trade show events. It is also suitable for educational purposes. Teachers can utilize Padzilla to present their lessons, allowing their students to engage and interact with the touchscreen while learning. It is a great way to incorporate technology into the classroom and make learning more enjoyable.
Retail & Hospitality
Padzilla is also perfect for commercial applications such as hotels, conference rooms, and malls. The giant iPad on wheels can be used as an interactive directory, customized to deliver information specific to each location. It is also great for advertisements, showcasing products and services in a vibrant and engaging way.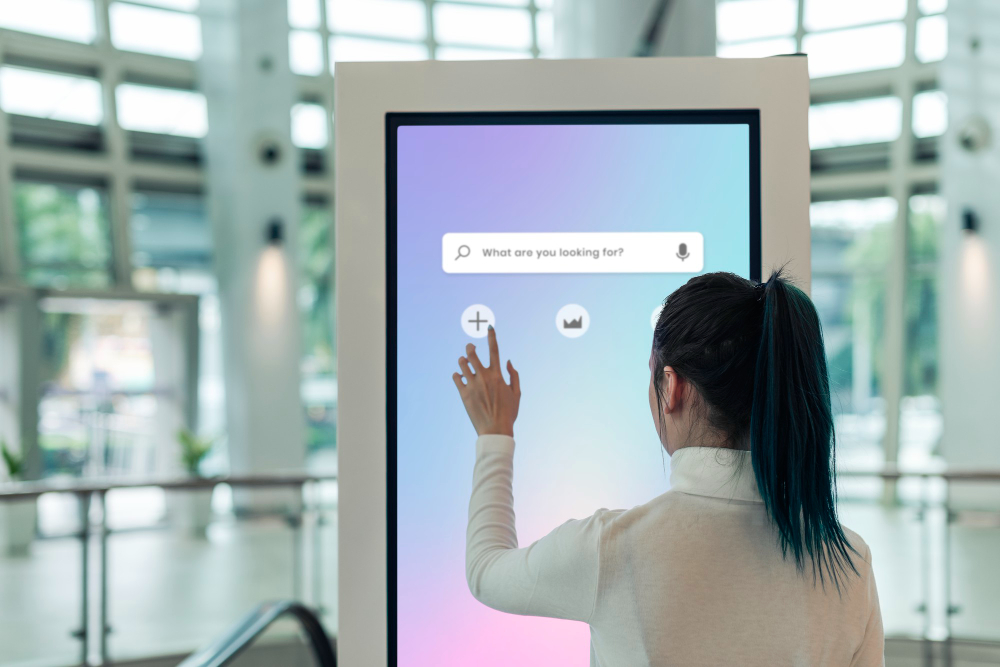 Ready to get started with your own Padzilla?
Need technical assistance?
Our support specialists are on standby ready to troubleshoot and resolve any issues you may be experiencing.