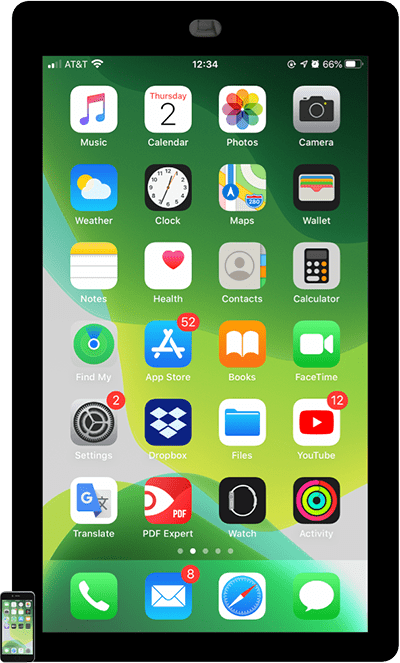 55 Inch Touch Screen
Padzilla is the ultimate touch screen for your business, event or next project
In today's digital world, having a reliable and interactive display can make all the difference in boosting your business and increasing traffic to your booth. That's where Padzilla comes in. This giant iPhone-like device features a 55-inch touch screen display that is perfect for showcasing your app in style or holding interactive presentations at conferences or events. In this blog post, we'll dive deeper into the features of Padzilla and explore how it can benefit your business.
Interactive and Easy to Use
Padzilla has incorporated the latest multi-touch technology and software to provide seamless interaction with your mobile tablet or phone. Simply plug in your device and you can instantly access all your favorite apps, websites, and software on a large touch screen display. The same touch functionality that you know and love is kept intact, but now you have a much larger display to work with.
Padzilla fits many needs
Padzillas are great for live demos, architectural presentations, marketing events, and interactive presentations. But that's not all. You can also use the high-quality device camera for interactive photo booth applications, social media photo sharing, and even conducting video calls through Skype, Facetime, or Cisco WebEx, with the help of a separate Bluetooth microphone/speaker.
Includes Everything You Need
Padzilla comes with everything you need to start using it right away. It includes an Apple Mac Mini, Apple iPhone 8+, a one-year manufacturer's hardware warranty, and one-year of live phone support from 9 AM to 5 PM EST on weekdays. The fixed shipping cost includes 3-4 day insured freight and a reusable crate.
Time to upgrade your presentations – Rent or Buy
Padzilla is an excellent investment for any business looking to stand out in a crowded market. With its massive 55-inch touch screen display and interactive features, you can easily boost your traffic and generate leads. Furthermore, its compatibility with iOS apps, its ease of use, and the included equipment make it an excellent choice for any business. With Padzilla, you can take your business to the next level and leave a lasting impression on your audience.
Need technical assistance?
Our support specialists are on standby ready to troubleshoot and resolve any issues you may be experiencing.