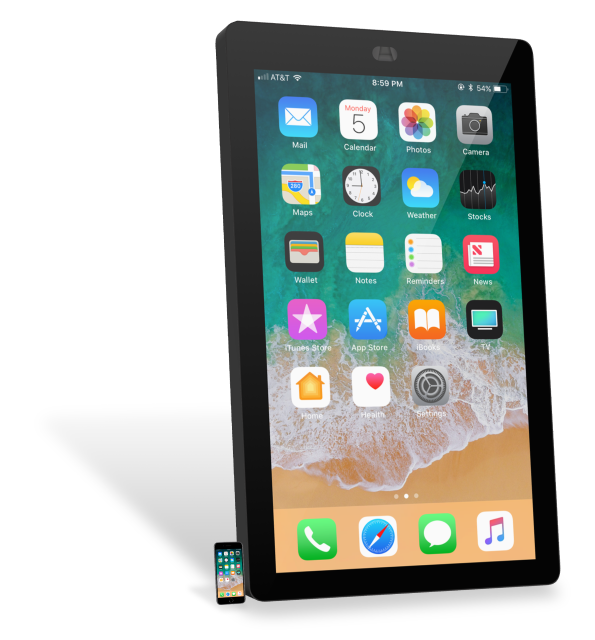 The Padzilla Experience
Why your next event or business needs a Padzilla touch screen kiosk
Welcome to the forefront of interactive technology. In a world where engagement is key, Padzilla introduces the ultimate touch screen kiosk solution. Dive in and discover why Padzilla is the game-changer your business has been waiting for. Start your Padzilla Experience experience today!
What is Padzilla?
Padzilla is a colossal iPad-inspired touchscreen, offered in sizes of 43", 55", and 65". Effortlessly syncing with your iPhone, it transforms into a fully interactive kiosk touchscreen, equipped with numerous touch points. This groundbreaking large-scale touchscreen innovation is a brainchild of Crunchy Tech, an audio and video integration firm based in Orlando, which embarked on its journey in 2008. The vision for Padzilla was to craft a user-friendly, premium touchscreen display that inherently supports iOS. This allows tech enterprises to elegantly present their apps and brand at trade events, while also catering to the distinct needs of various businesses.
Interactive Touch Screen Features
Padzilla boasts unparalleled interactive touch screen functionalities. Its intuitive iOS system allows users to glide through features seamlessly, be it the swipe-up for Home, adjusting volume, or utilizing the front-facing camera. This ensures that interacting with the Padzilla display mirrors the experience of using a colossal iPad, enhancing user engagement. Moreover, with its cutting-edge technology, Padzilla integrates single touch iOS controls, delivering an experience that flawlessly replicates iPhone usage. From its diverse touch points to its adeptness with mainstream apps like Snapchat and TikTok via the front-facing camera, Padzilla stands as the epitome of a modern self-service kiosk.
It's a Giant iPhone
At the heart of the Padzilla is its ability to connect seamlessly to your iPhone. Once connected, you have complete control over your device from the touch screen giant iPhone. You get full access to all the essential features such as swiping up to go home, volume control, camera, and more, creating a seamless and easy-to-use touch screen making the Padzilla the perfect experience .
Suit your specific business needs
One of the best things about using a Padzilla is the opportunity to customize your content. You can tailor the entire display to suit your specific business needs. Whether you want to display a range of products, services or show off an interactive map of your office location, everything is possible with Padzilla. It's an excellent opportunity for businesses to put their brand in the spotlight and make a lasting impression on their customers.
Buy or Rent Padzilla for Your Event
If you're searching for "The Padzilla Experience", look no further.
Whether you're thinking about buying a Padzilla for your business or renting one for a trade show, Padzilla has got you covered! This incredible event kiosk is designed to captivate and engage, making sure your product or brand stands out. You can even customize your experience with different accessories like rotating mounts and protective covers. Padzilla ensures that your touch screen rental experience is tailored just for you. And don't worry, if you encounter any challenges or issues, our dedicated technical support team is always ready to help.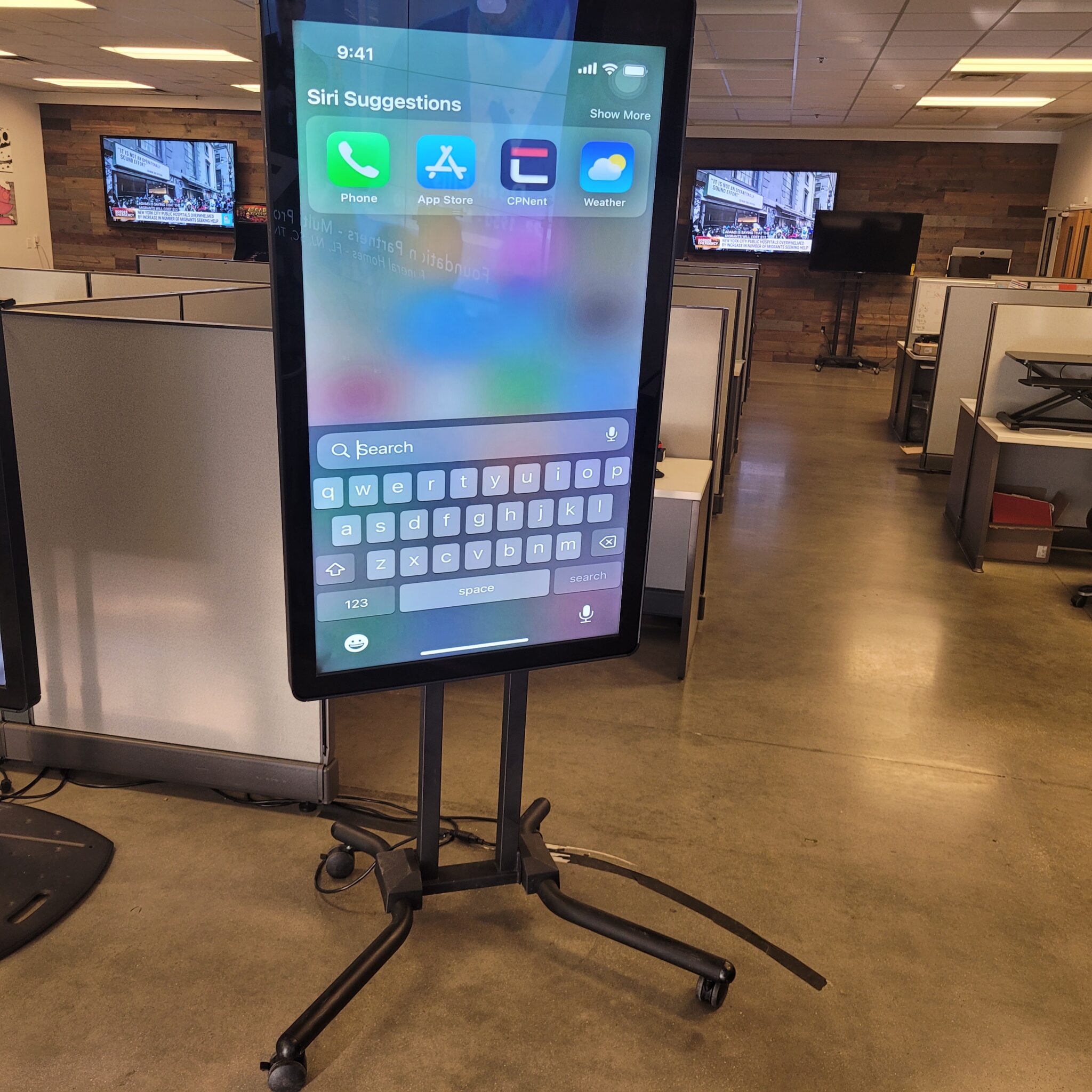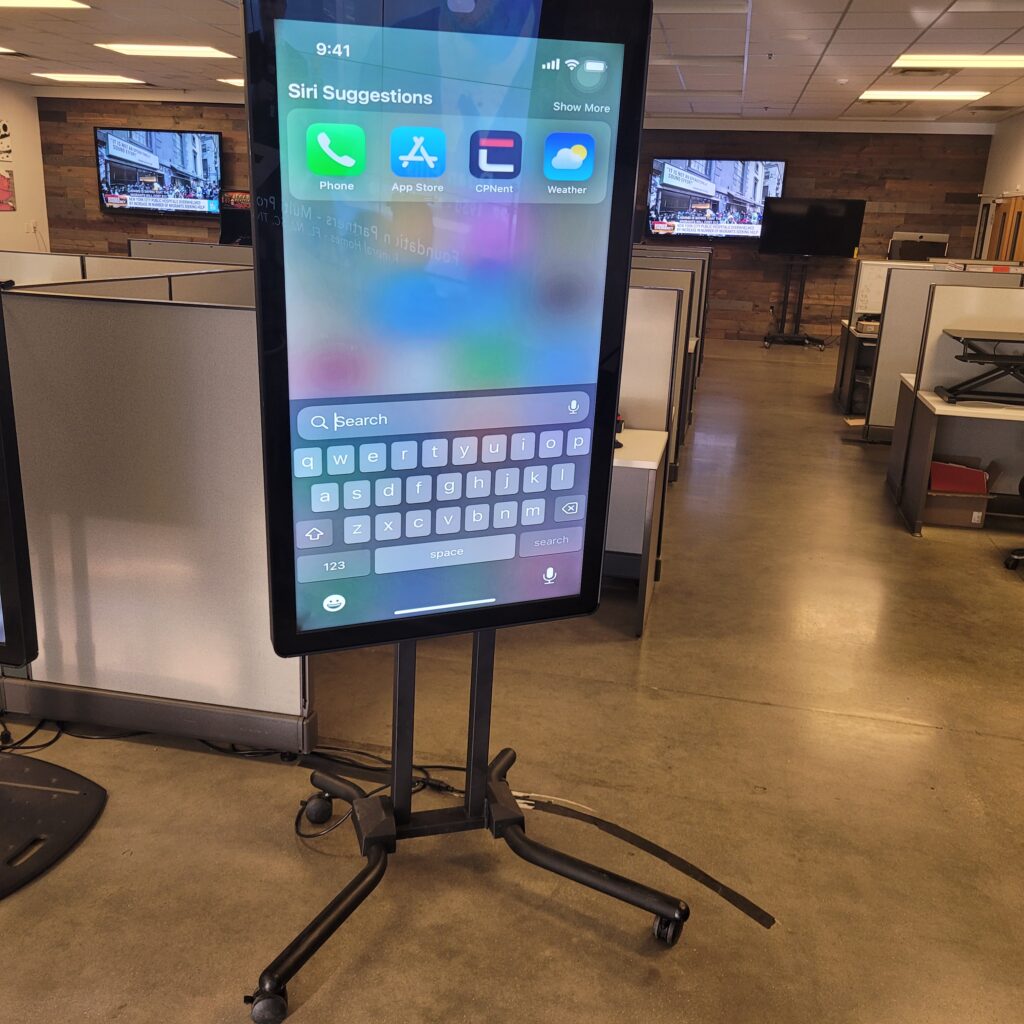 Engaging kiosk experience
Upgrade your customer experience
Padzilla is the ideal choice for businesses aiming to offer a dynamic and captivating experience to their clientele. Its multi-touch capabilities and intuitive swipe-up features guarantee a full-fledged interactive session with your content. The expansive screen ensures a deeply immersive experience that leaves a lasting impression. And with the added flair of programmable LED lighting at its base, Padzilla exudes a blend of sophistication and modernity.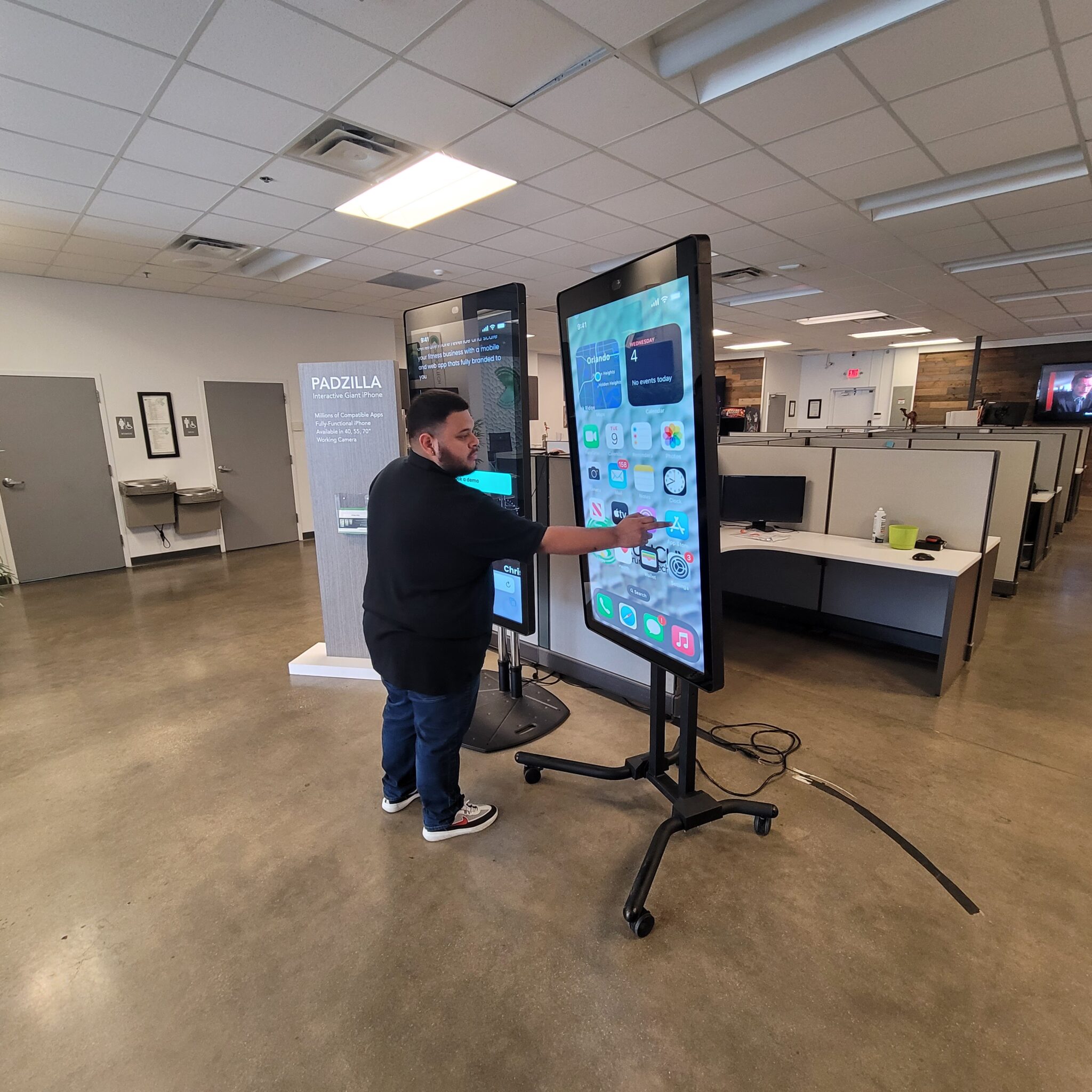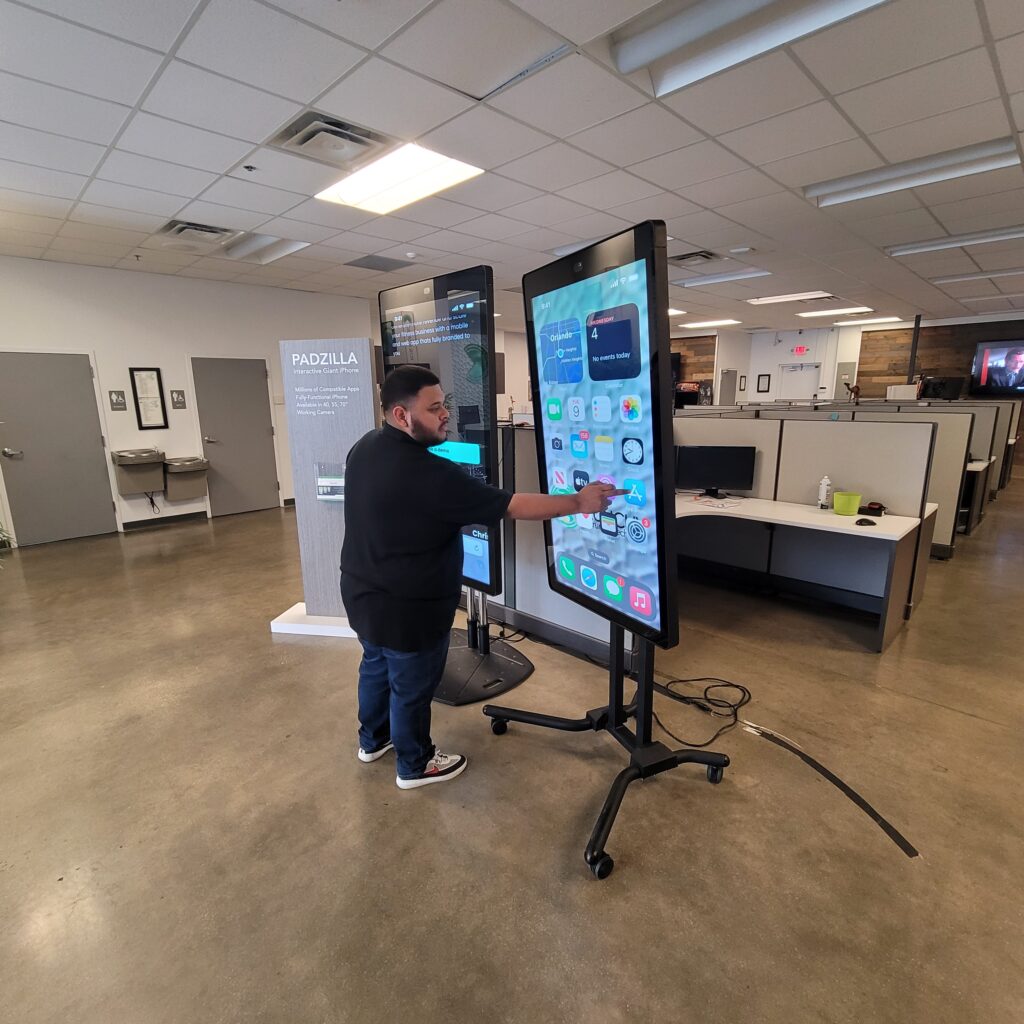 Start your rental process today!
From the multiple touch points to the swipe-up functionality and more, the Padzilla has everything you need to make your brand stand out from the competition. The ability to fully customize your content and connect seamlessly to your iPhone is just the cherry on top. So if you're looking for a high-tech solution to help your business grow, Padzilla is the way to go.
Need technical assistance?
Our support specialists are on standby ready to troubleshoot and resolve any issues you may be experiencing.