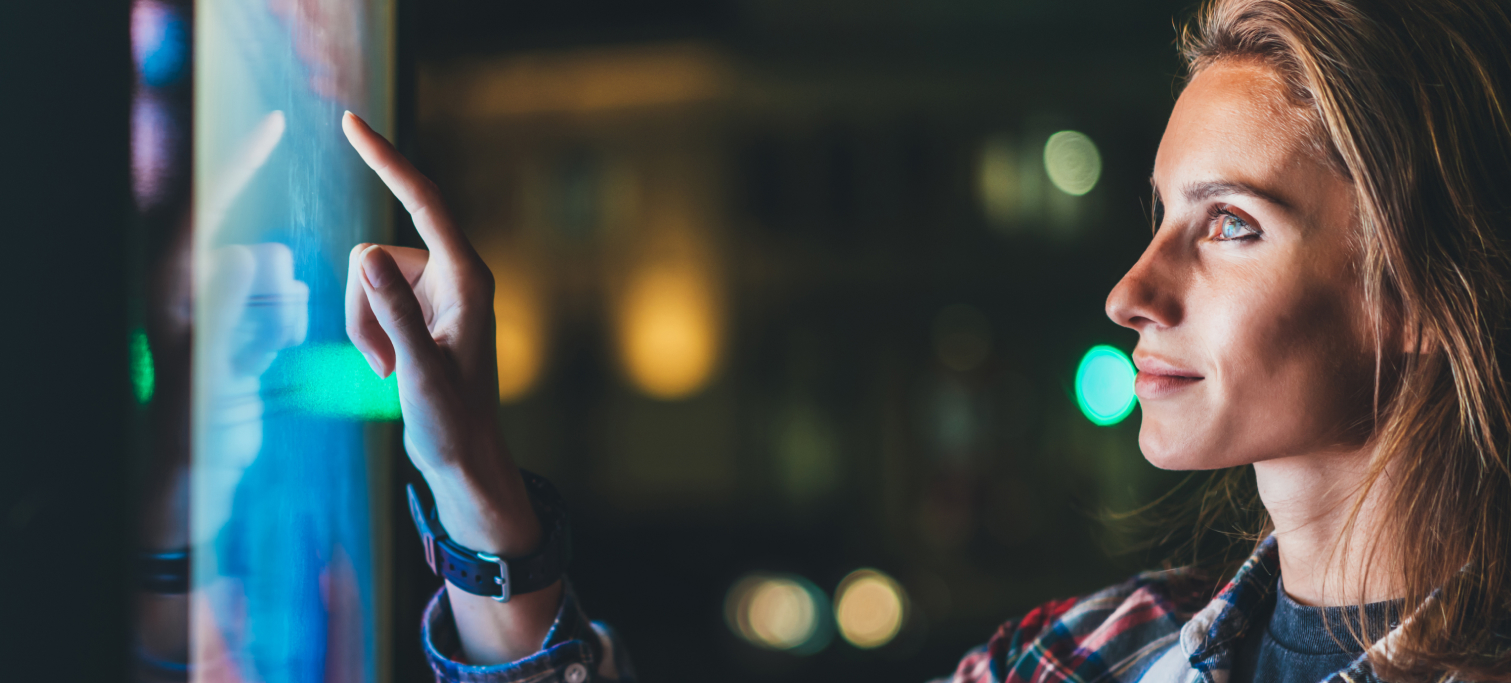 The ultimate Selfie Kiosk
Add a Selfie Kiosk to Your Next event Booth
Increase traffic to your booth with selfie kiosks
Captivating audience attention in the fast-paced world of modern marketing requires interactivity. Corporate gatherings, trade shows, and conventions offer a distinct chance to engage attendees in a memorable manner. And what better way to do so than with photo booths also known as selfie kiosk? But why settle for the usual when you can take the experience to the next level?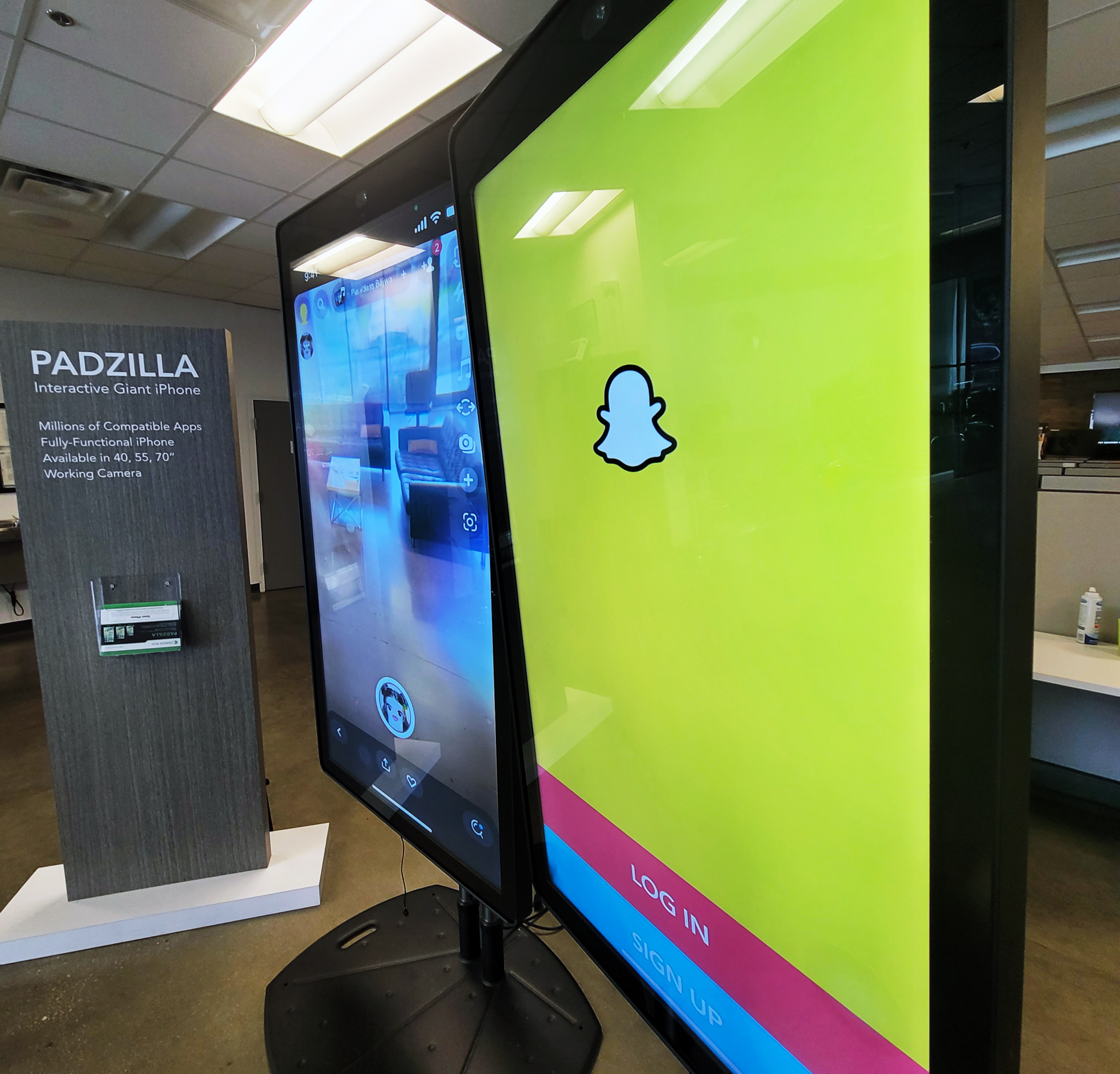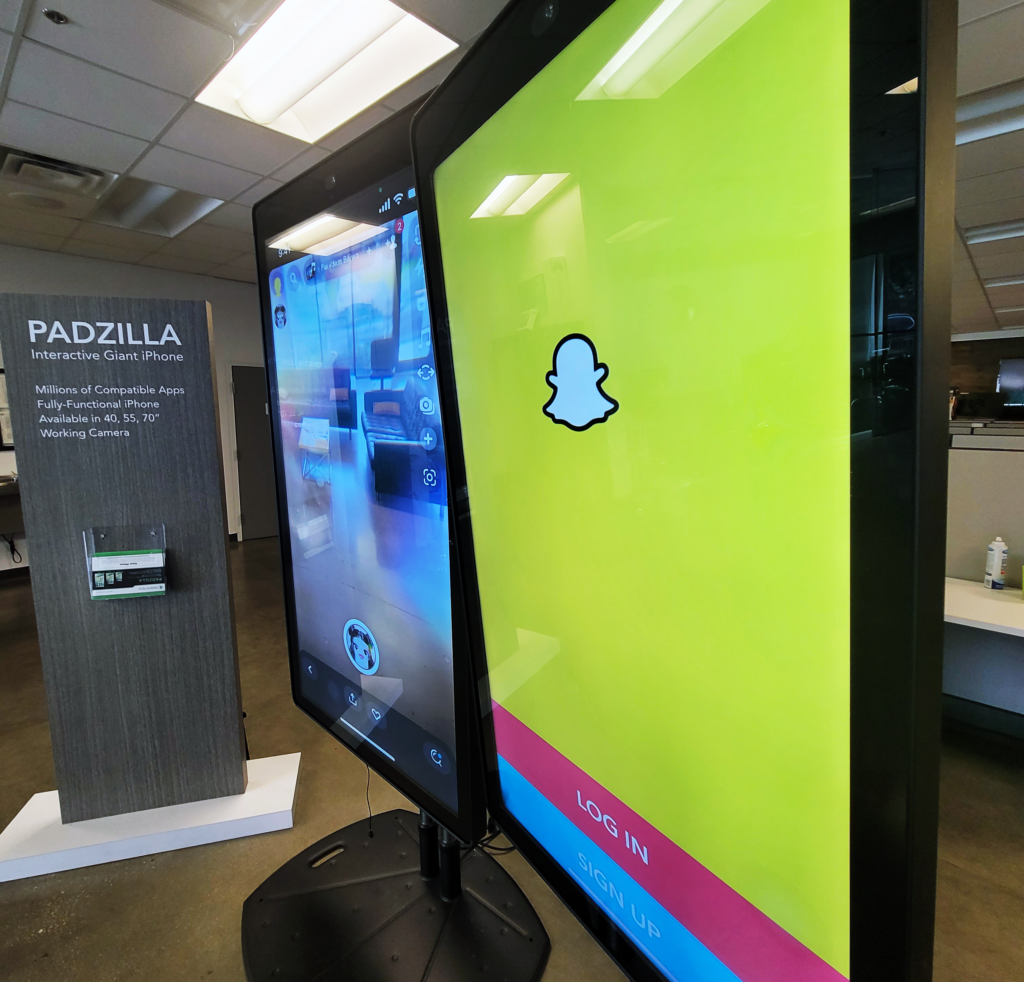 Boost your event's marketing strategy with photo booths.
Interactive selfie kiosk stations not only provide a fun activity for attendees, but also generate valuable content for your promotional materials. By allowing attendees to take their own photos and share them on social media, you can expand the reach of your event and create organic promotion. Don't miss the opportunity to enhance brand visibility by incorporating your business logo or branding elements in the photos.
Elevate your event with Padzilla, the giant, interactive iPhone screen.
Say goodbye to traditional photo booths and hello to an immersive experience like no other. With its fully responsive touch screen, Padzilla will make your attendees' jaws drop. From capturing unforgettable group photos to showcasing product demos and delivering interactive presentations, Padzilla stands out in every way. Get ready to make a lasting impression at your next event.
Make your business event stand out with Padzilla, the ultimate selfie kiosk.
Not only will you capture high-quality photos, but you'll also create an unforgettable branding experience. The massive size and captivating novelty of Padzilla will draw in attendees, making it the talk of the event. And as they interact, snap photos, and share their experiences, your brand will make a lasting impression both offline and online.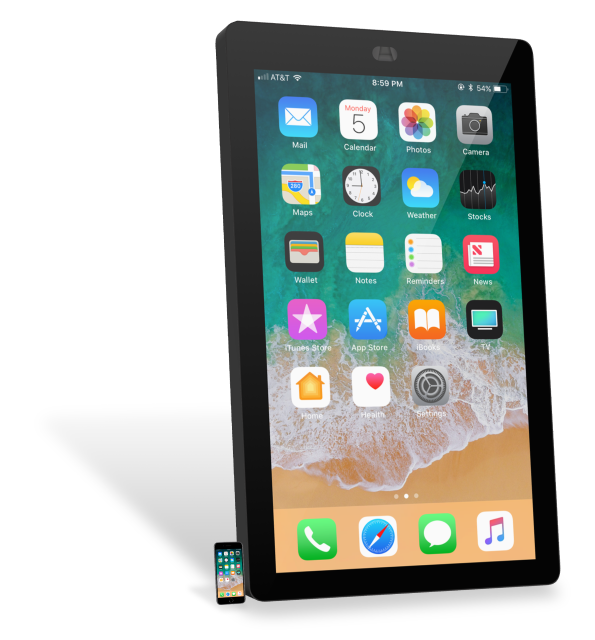 Level up your photo booth experience with Padzilla.
It's more than just an interactive touch screen kiosk for your booth – it's a game-changer. Spark conversations and make a bold statement at your next event. Choose Padzilla and show your commitment to excellence. Make a lasting impression that everyone will remember.